APPTG Annual Conference 2017
The APPTG's flagship event, the Annual Conference, will take place in Parliament on Thursday 30th November 2017, from 2-4pm. The results of the APPTG's Annual Review will be shared, and attendees will hear from expert guest speakers on further evidence to inform best practice.
To rsvp for this year's conference, please email apptgconference@fourcommunications.com.
APPTG AGM 2017
The APPTG held its AGM on 13th September 2017. After seven years as APPTG Chair, Andrew Gwynne MP stood down and Lyn Brown MP was elected as the new Chair. Andrew Gwynne was then elected as Vice-Chair, Baroness Masham and Sir David Amess re-elected as Vice-Chairs, and Lord Haworth re-elected as Secretary.
Plans for the rest of 2017 and into 2018 were discussed; the full minute of the meeting can be downloaded here.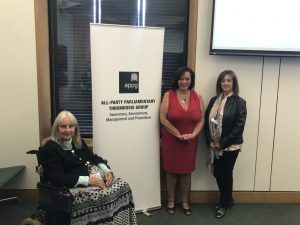 Annual Conference 2016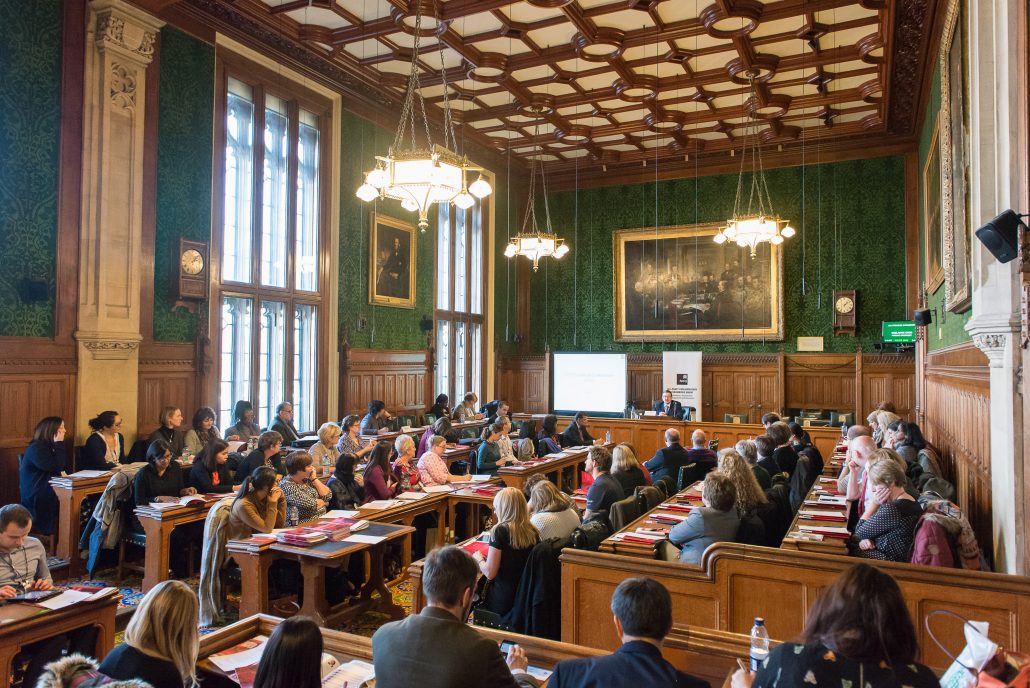 The APPTG held its Annual Conference on Thursday 1st December 2016. The conference was well attended by over 120 delegates representing a broad range of organisations.  An expert panel delivered presentations on a range of topics from VTE in care homes to the present rate of hospital associated thrombosis in the UK. This was followed by an engaging question and answer session which focused on improving VTE prevention.
The APPTG's Chair, Andrew Gwynne MP, lead the first half of the conference and Professor Roopen Arya (Director, King's Thrombosis Centre, VTE Exemplar Centre Network) chaired the question and answer session.
The presentations from the Annual Conference 2016 can be downloaded here.
Cancer, Chemotherapy and Clots: Preventing deaths from VTE in cancer patients
On Tuesday, 18th October 2016, the APPTG held a roundtable event in Portcullis House to share the key findings of its latest research on VTE in cancer patients. The APPTG's research findings are:
Of the patients who died of cancer between 2012 and 2015, 2.5% also had VTE listed on their death certificate as a cause of death. This accounts for an average of 4,047 deaths per year during this period, peaking at 4,224 deaths in 2015.
The average annual increase in cancer deaths in which VTE is also a cause of death is over four (4.45) times higher than the average annual increase in overall cancer deaths.
Death rates for patients who died of brain, lung and bladder cancers – where VTE was also implicated – were particularly high at 2.9%, 2.9% and 2.5% respectively (in 2015).
Only one in three NHS Trusts (35%) have a dedicated policy or pathway for the management of suspected VTE in patients receiving chemotherapy.
Across all regions, just under half of Trusts (44%) are providing patients with both written and verbal information about the risk of developing VTE during chemotherapy; what symptoms to look out for and what action they should take if they suspect a Deep Vein Thrombosis or Pulmonary Embolism.
On average, 2.4% of cancer patients in England were also diagnosed with VTE each year between 2012 and 2014; this is higher than previously estimated.
The incidence rate of VTE in cancer patients varies by region; the South of England region has an incidence rate of 2.2% and the North of England has a significantly higher rate of 2.6%.
Attendees also heard from Dr Simon Noble, Medical Director (Wales) for Thrombosis UK on why cancer patients are at risk of VTE, and Professor Annie Young, University of Warwick, on the Cancer Associated Thrombosis White Paper presented to the European Parliament on World Thrombosis Day (13th October 2016). The discussions at the roundtable meeting informed the recommendations of the 2016 update of the APPTG's VTE in Cancer Patients report.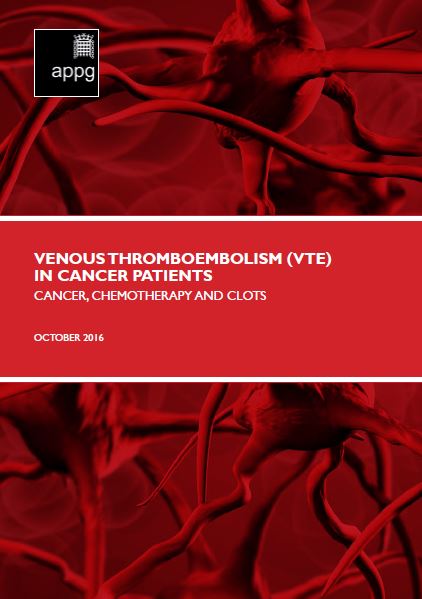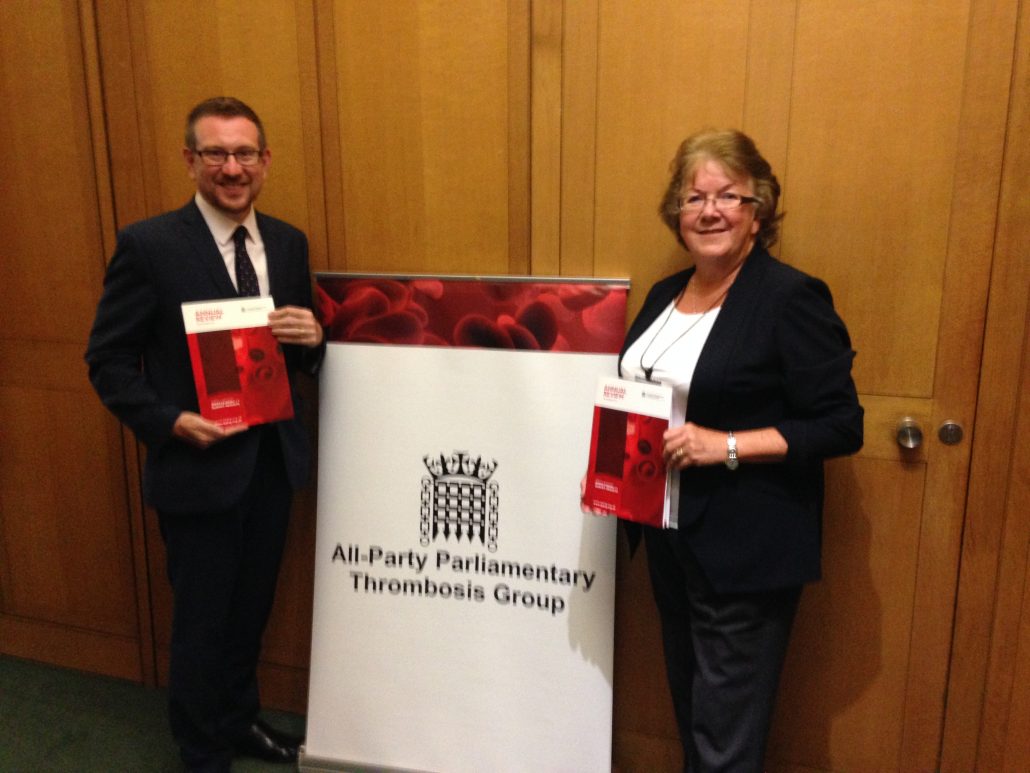 APPTG AGM 2016
The APPTG held its AGM on Tuesday, 10th May 2016. Elections for the group's officers were held, in which Andrew Gwynne was reconfirmed as Chair; Lyn Brown, Sir David Amess, and Baroness Masham were reconfirmed as Vice-Chairs; and Lord Haworth was reconfirmed as Secretary. Andrew Gwynne gave attendees a summary of the previous year's work and outlined the APPTG's 2016 plans. Eve Knight, Chief Executive of AntiCoagulation Europe (ACE), then gave attendees an update on the work of ACE.